Why "Ketchupface" you ask?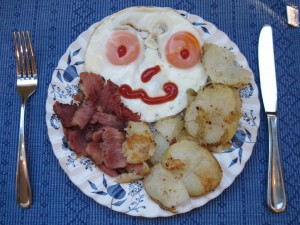 It's one of the many nicknames my parents gave me as a kid. Thankfully, I don't hear it much anymore. Although, the thought of it brings back sweet memories of my childhood: the smell of freshly cut grass in the warm air, an ant's eye view of the clouds from the pavement, dixie cups, unsweetened kool-aid and freeze tag with the neighbourhood kids. Fun and fantastic times.
My name is Andrea, a second generation Vancouverite (quite the rarity these days, I hear) who loves to have fun with family and friends. Mexican Fiestas,  a Haiku Writing Party, Blue Hawaiian Baby Shower, Strawberries picking (capped off with an "All-Strawberries" meal) are some of the ideas that have come to light.
Since the birth of my son I have reconnected with "my inner child".
Now that my communications career in on hold and I am in "Mommy Mode"; I find myself looking for interesting activities, fun outings, easy meals, and easy party ideas for kids and adults. My life is new, exciting, and so much FUN!
The goal of this site is to share my ideas on activities, fun and food for families.
Thanks for dropping by and, let's get creative!