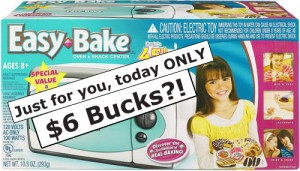 On Saturday, I went to the York House School Fall Market and I have to say, "It's about time". Every autumn, for the past 10+ years, I have passed the fair signs, which line Granville Street, and wondered what the event was like.
Now that I have a child, I'm always on the look-out for deals on books, DVDs and toys. I finally got it through my head how ridiculous it is to pay full price for new toys when most toys are used for such a short time. The used toys I buy are like new and at his age, Caden, doesn't understand "brand spankin new". If it's new to him, he considers it "new".
The fall market was extremely well organized. The Attic Treasures, Fashion Accessories and Fashion Repeats were located in an underground parking lot that seemed to go on forever. A Buzz Lightyear hockey jersey from Disney, a Seattle Mariners jersey and two Mickey Mouse baseball caps sum up my purchases in that area. The total came to a whopping $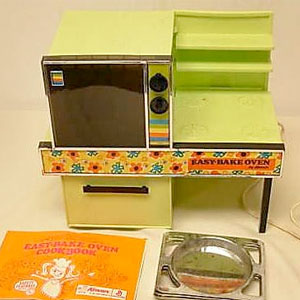 2.50.
I'd hate to tell you what I spent on toys, books and DVDs, so I won't. Let's just say we are all Franklin, Bob the Builder, and Diego-ed out. Not to mention the golf clubs, toy cars, new Crayola finger paints, new Playdough fun factory and new (yes, new meaning unopened) Aquadoodle mat, I purchased. The new stuff has been put away for Christmas.
If you happen to have a girl, you would have been in heaven, I couldn't help but stop in my tracks when I saw the brand new $6 Easy Bake oven…sniff…sniff…I LOVED my Easy Bake Oven as a kid in all it's orange retro glory. I was so tempted, but somehow I couldn't see my son baking little cakes so off I went in search of Hot Wheels…sigh.  In my travels, I spotted a pile of Groovy Girls dolls priced a $1 each. That's just silly, they retail for $15….double sigh.
Those were the highlights of the market for me. Although there was much more to see and do (eg: silent auction, bottle booth, cakewalk, haunted house), I was loaded down and broke so off we went. Had I been there on my own (ie: without husband and my "cutie pah-tootie"), I could have killed a couple of hours shopping but it wasn't really a great place for small kids and husbands (at least my husband). Maybe I'll get a chance next year.