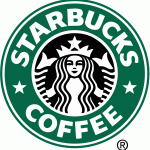 Our friends at Starbucks are holding another promotion…yeah!
Frappucinos are half price in the afternoon (3 – 5pm) on May 7 through to May 16 at participating Starbucks. The company is promoting their new customizable frapps and they invite you to create a new taste sensation, share it with your friends (via facebook etc…) and invite them to meet you at Starbucks. Ahhhh…ain't marketing grand.
Regardless, I'll be there enjoying a Mocha Light, Chocolate Chip, Cherry, Vanilla, Frappuccino with sprinkles on top. Can you do that? Why not, I'll let you know how it goes.
p.s. Thanks for the heads up Miss Caroline!