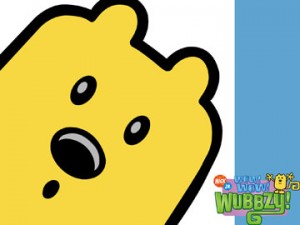 How insanely busy will Coquitlam Centre be on Sunday, May 2nd?
Let's examine the facts…
Playhouse Disney is promoting some shows via a cross Canada mall tour (Ok…I'm listening).
"Wow! Wow! Wuzzby! is the show they're promoting here (I have no idea either).
"Wow! Wow! Wuzzby! is performing at the mall and doing a meet and greet (I STILL have no idea).
Mickey Mouse will not be appearing and neither will Handy Manny (WAH!).
Jack Grunsky, Juno award winning musician, (known for his moving renditions of penguin shuffle, fruit salad, and alligator stomp) will be performing (Yeah!).
There will be Playhouse Disney giveaways (Double Yeah!).
Hmmm…with all that in mind, I'd say this event is a "definite maybe". It would be fascinating to witness so many hyperactive, nap-deprived toddlers and preschool children in the same place at one time. And… "Yes", it could get ugly but "Hey", it might be fun too.
At the very least, you can always do a little shopping, (there's 910,000 square feet of retail therapy just waiting for you) in stores like The Bay, London Drugs, Sears, Sport Chek, Zellers, T&T Supermarket, H&M, Aritzia, Sephora, and Lululemon.
p.s. This just in…Wubbzy is from Wuzzleberg where he spends most of his time with his two friends, Widget and Walden…does that help? I didn't think so.
Coquitlam Centre
Sunday, May 2nd from 11am – 6pm
Come celebrate music with Playhouse Disney Canada!
Join us for FREE performances by Juno Award winner Jack Grunsky
and sing-a-longs with Wow! Wow! Wubbzy!
Jack Grunsky performances: 12:15pm and 3:00pm
Wow! Wow! Wubbzy! performances: 11:15am and 2:10pm
Wow! Wow! Wubbzy! meet & greet: 1:15pm